User Manage

System Settings

System Tools

Query and Statistics

App Management

BigAnt Console
My Applications
Click on the button Console to enter the console of each application.

Cloud Disk
Steps below show you how to share a file inside your group.
1. Launch your BigAnt console > go to the page App Management/My Application > click on the Console in the end of the row Cloud Disk

2. Click on Department Cloud Disk > New Cloud Disk > enter a name of the folder then Save, also you can set the maximum storage of this folder


3. Just click on Authorize in the end of the new created cloud disk, check users that need to access the folder, and set permission to each member.

4. Login from the client, and then click on the option Cloud Disk to open it

5. There you will find the new created folder Test, click on it to access files

6. Upload a file by clicking on Upload, now this file is sharing to all members who have access to this folder.

Bulletin
You can search for bulletin messages by subject or by creator in this page.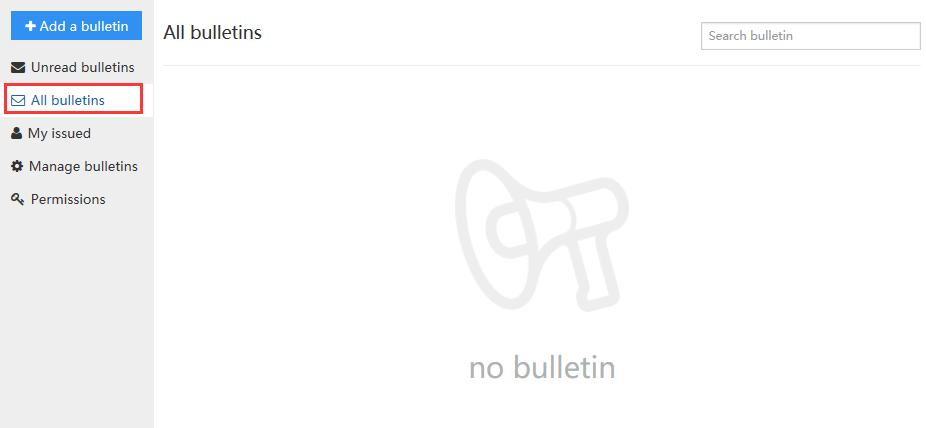 See more details about Bulletin here