User Manage

System Settings

System Tools

Query and Statistics

App Management

BigAnt Console
Sign in/Sign out logs
You can search for sign in/sign off logs of the administrator in this page Security management/Login Logs.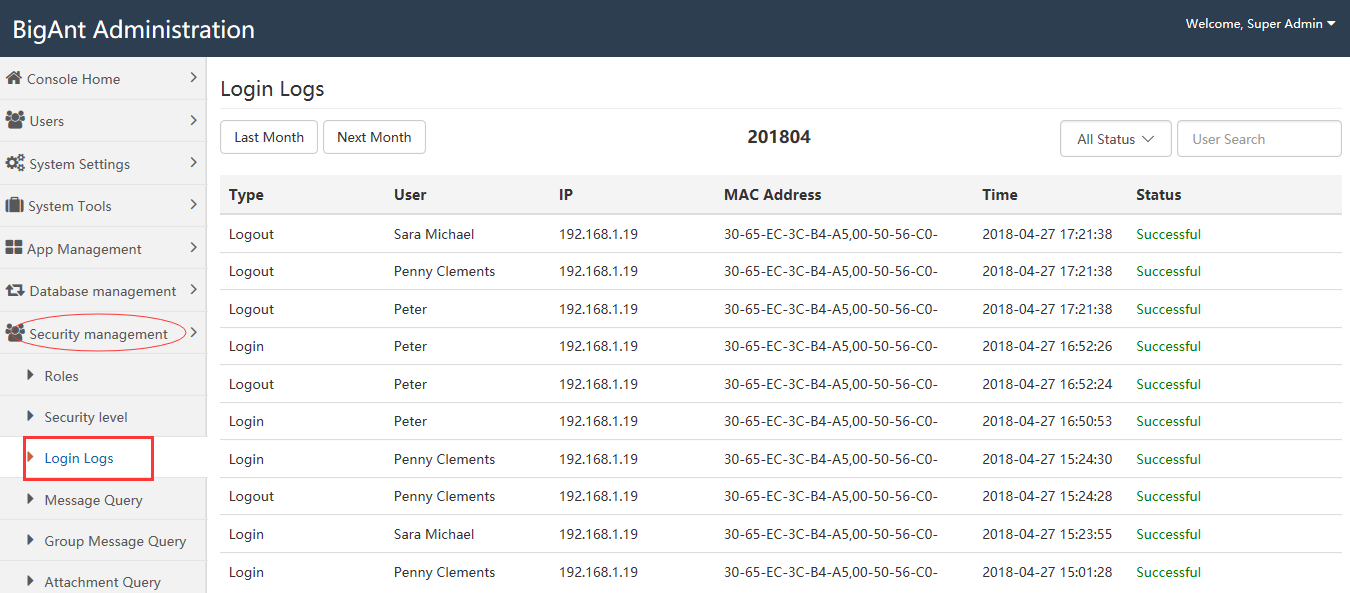 If you want to keep the sign in/out logs of all users,do as follows.
System Settings > System Settings > Select Record login logs > Save

If you cannot find Security Management in your BigAnt console, please log out of your current Admin account and log in with super Admin account or with Security Admin. Click here to learn how to switch accounts in BigAnt conosle.