User Manage

System Settings

System Tools

Query and Statistics

App Management

BigAnt Console
Add a user in a created department
Add a user manually
User Management --> Select a department --> click on "Add User"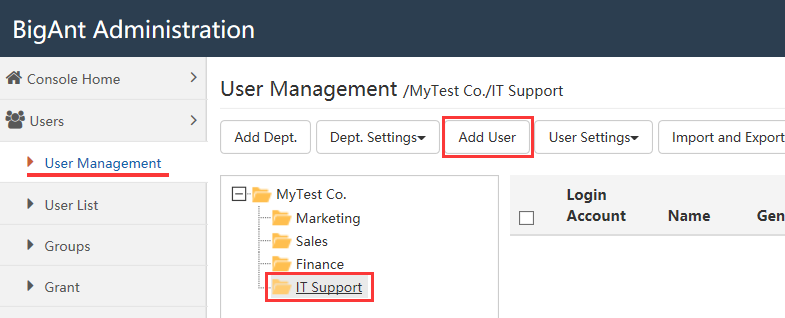 For example, I want to add a new user Sara Michael to Finance Department.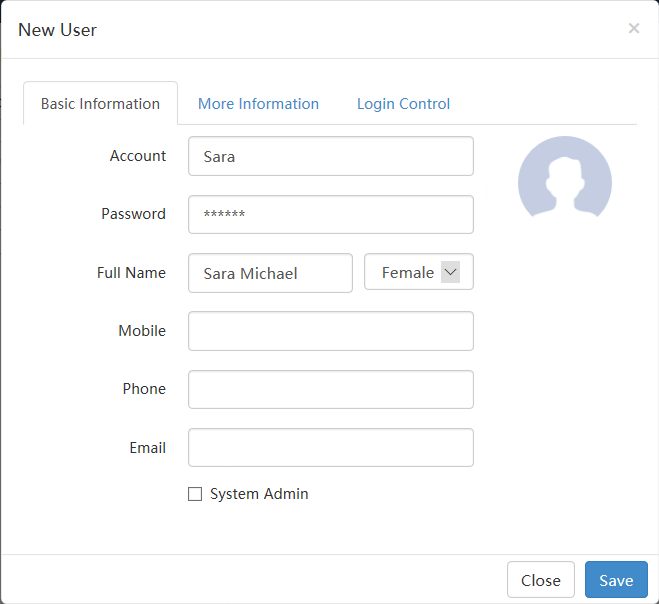 User Settings allow you to assign departments and delete user account.
Also, with "Remove from the dept." button, you can move selected user out of current department, then assign them to other department.


From client you have this view: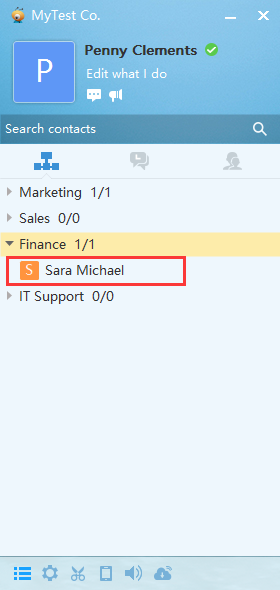 Import users automatically
The BigAnt Server Console allows you to import user accounts in 2 ways.
Import User Accounts from Active Directory
Using Active Directory to authenticate user account: Check this option if you use Active Directory to import user accounts.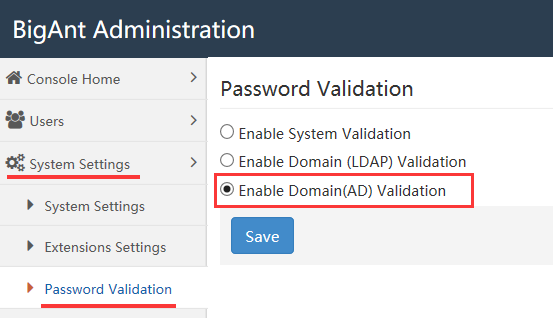 The BigAnt Server Console has the Active Directory Import Wizard that allows you to import user accounts from the Active Directory (LDAP) catalog by Organizational Units. It is easy to create a user database in a few minutes if your corporate network is based on the Windows Domain structure.
Click here to find the instruction.
Notice:
Your BigAnt server has to connect to the same domain network as the domain needs to be imported.
Your DNS IP must be the same as your domain server IP address.
Please enter domain server name instead of server IP address for the field Domain Server.
Import User Accounts from a text file.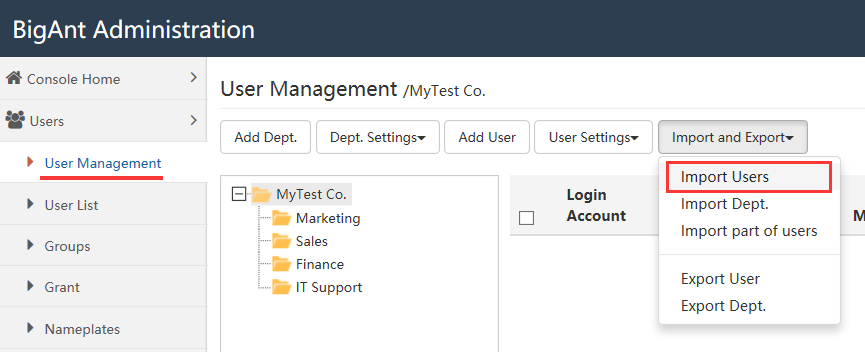 Click import user and choose "Import from file". If you have created a .txt (with Notepad) file including user accounts and user name following the format as below. Click the button "View template of user import" to get an example.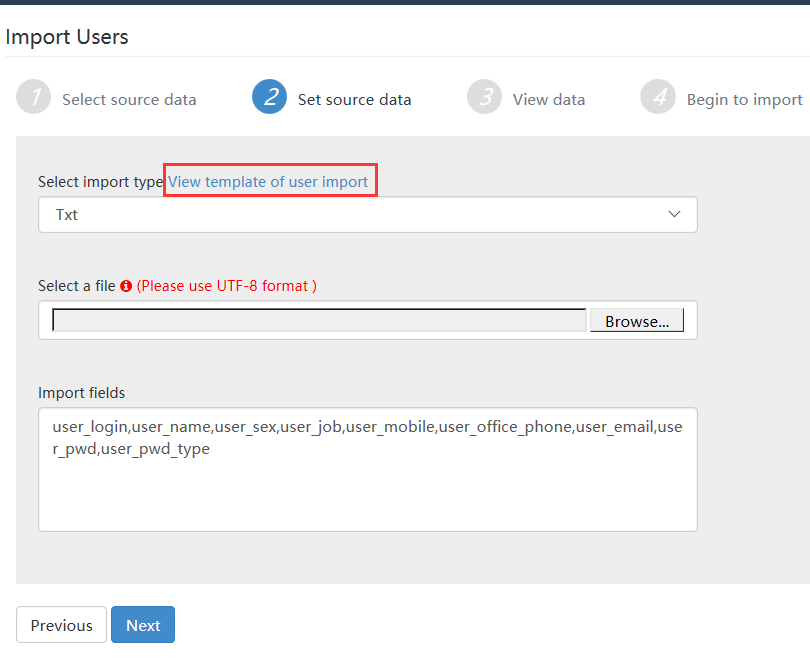 You can click Browse... button to import all the user accounts from the .txt file to BigAnt Server.