User Manage

System Tools

Extended Feature

Query and Statistics

Ant Document

Live Support

Customize
Company Name
When installing the BigAnt server console setup, fill in the blank your company name.(My Test for example)Then it will synchronize in the server as well as the client.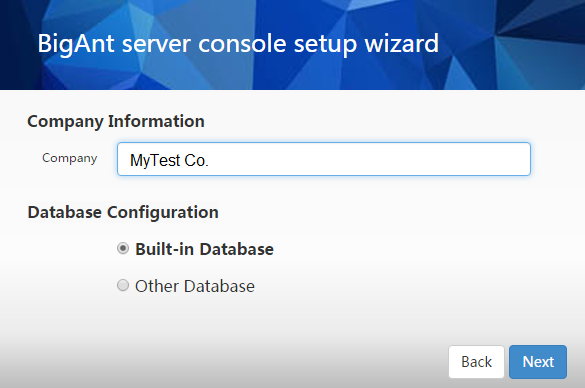 BigAnt Console-->Company information

If you want to change company information,just enter the name you want and save.For example,replace MyTest Co. with My Company. Then the client look will change accordingly on the top left.So users can see the name from the client.