User Manage

System Tools

Extended Feature

Query and Statistics

Ant Document

Live Support

Customize
Links
With link management, you can add links under an operator's profile so that your website visitors can open the URL quickly and easily.
Links-->Add Link
For example, I add a link www.bigantsoft.com.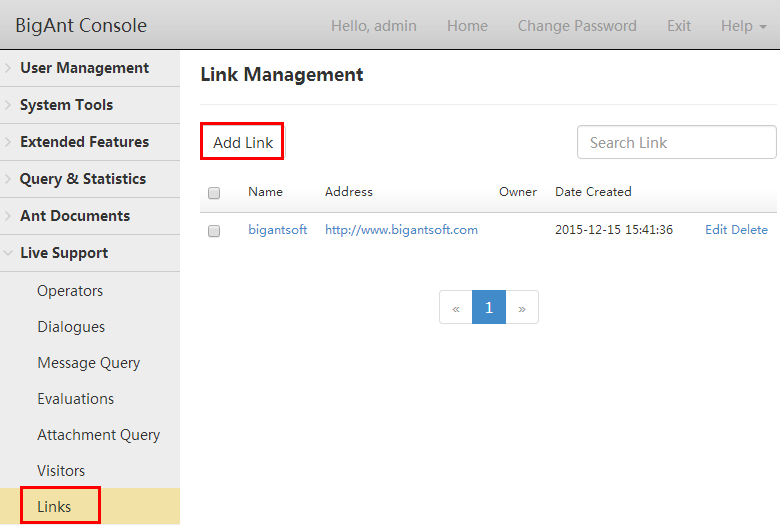 Then this link can be opened directly under Peter's profile. Your visitors have access to websites efficiently in this way.