User Manage

System Tools

Extended Feature

Query and Statistics

Ant Document

Live Support

Customize
Sharing Doc
Sharing Doc is for users to share files under a directory. You can allow specific users to Update/Download/Create/Delete/Rename/Send a file for public sharing. This is very useful for team collaboration.
Create a folder for team collaboration.
Ant Documents-->Sharing Doc--> Add Directory (for example: add a Directory named test here)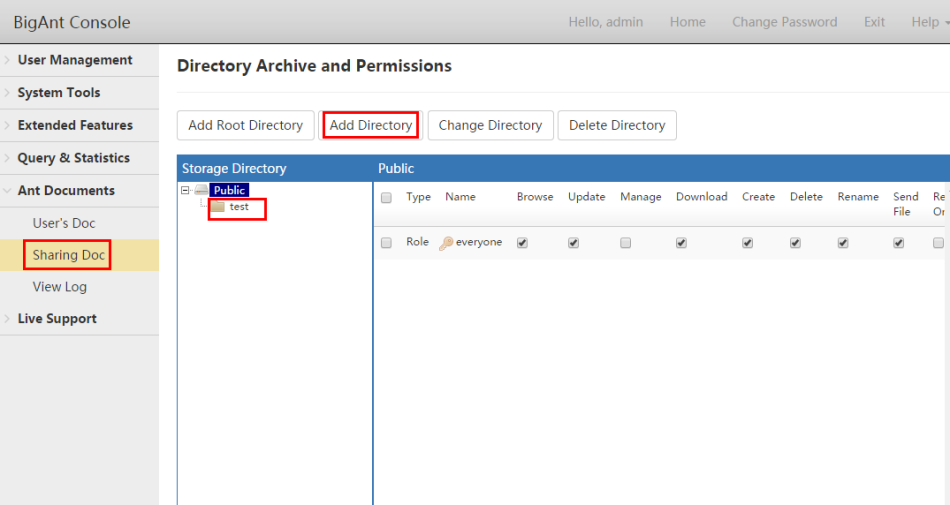 Select users to allow them to access files.
Add Permissions-->Add users select a user if you want to give the user specific permissions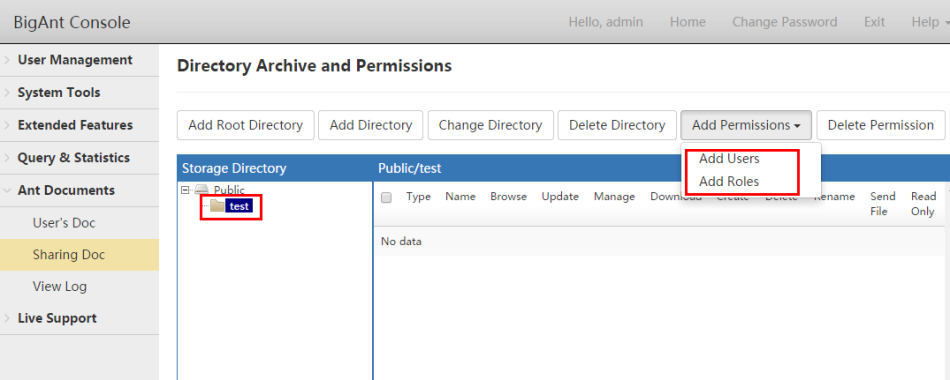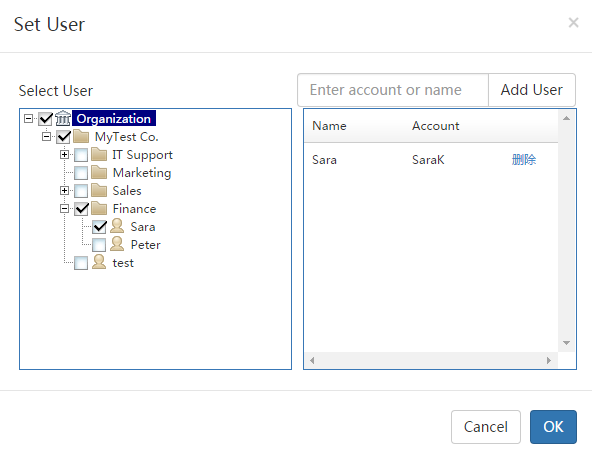 Then comes this interface.Select the functions as you need. Here sara is given the permission to browse/update/manage/download/create/rename and send file.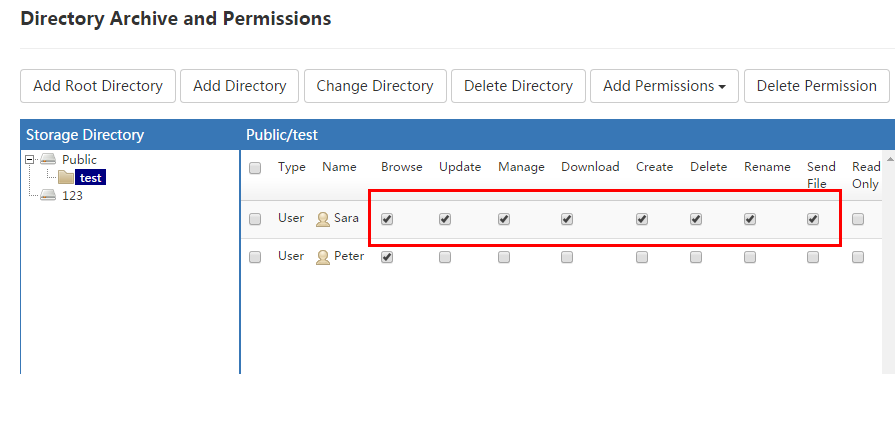 Finally, restart the server to save the change. System Tools-->select all-->Restart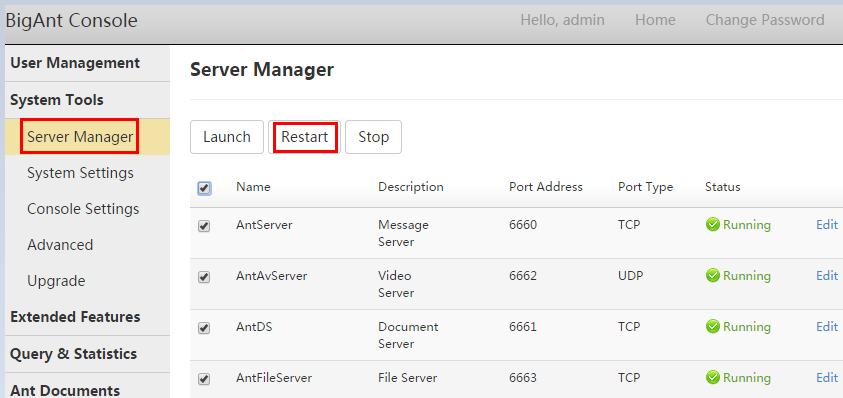 Verify from user end
Public-->test-->right click to add a file
Now, the file named sara test is shared for all users who have access to browse.